Somerset County Pennsylvania

This Site is part of
The PAGenWeb & The USGenWeb

Students of the 2 Room Hagero School in 1921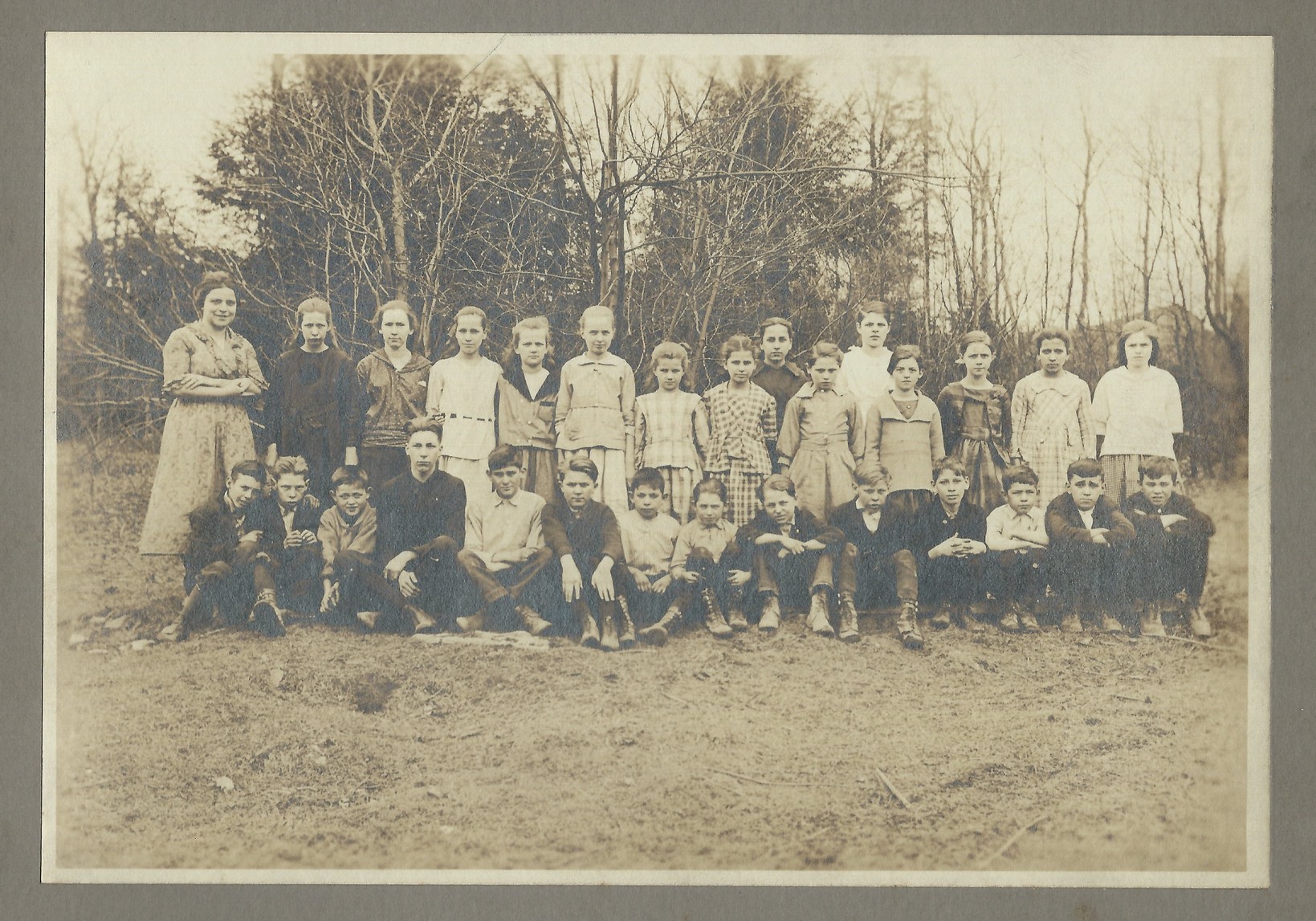 Photograph furnished by Ronnie Reams
Ronnie's grandmother, Florence Love (who was one of the students in the photo)
wrote the names of almost all of the other students on the back of the photograph.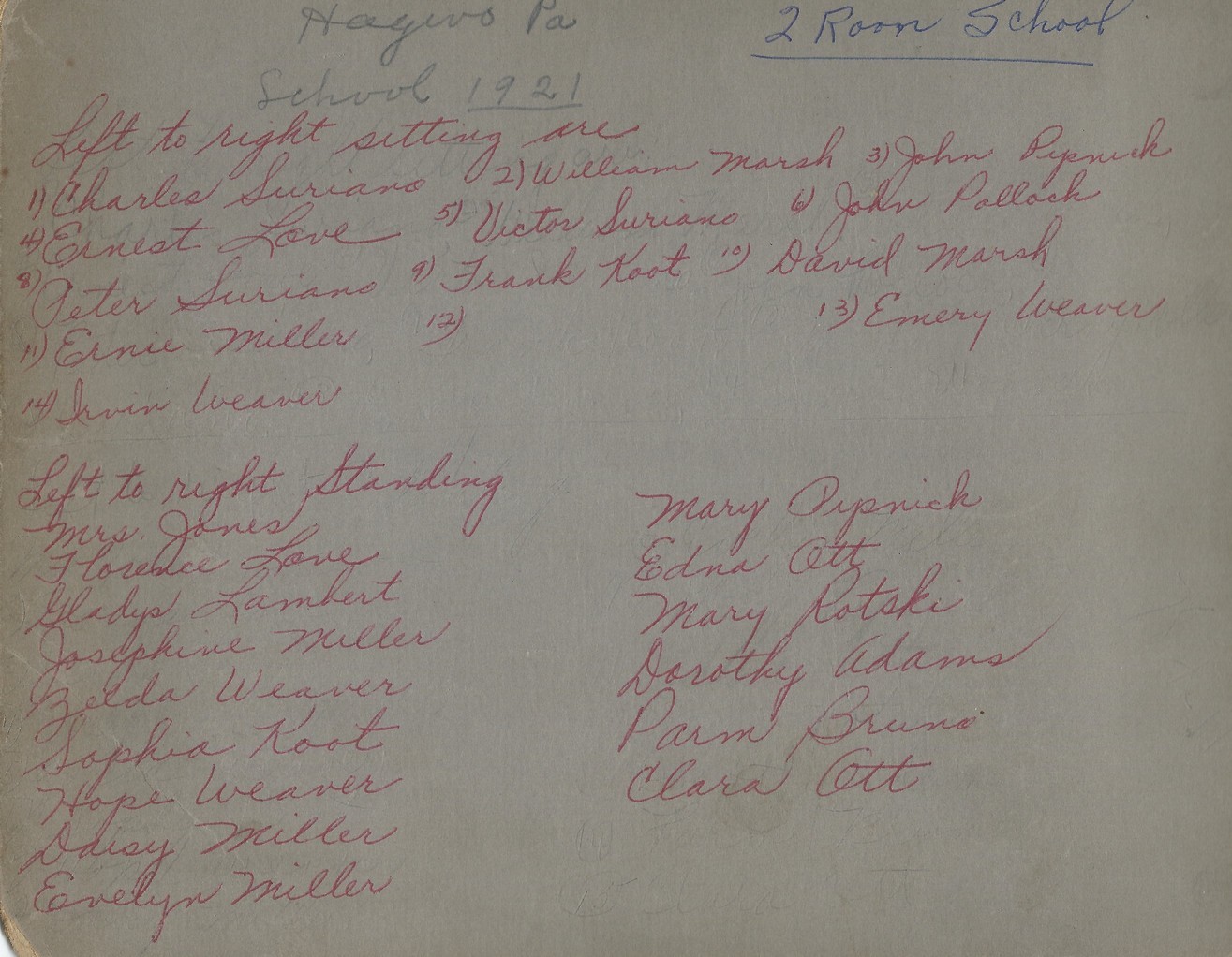 Names handwritten on the back of the photograph:
Sitting: Charles Suriano, William Marsh, John Pipnick, Ernest Love, victor Suriano, John Pollock, Peter Suriano, Frank Koot, David Marsh,
Ernie Miller, Emery Weaver, and Irvin Weaver.
Standing: Mrs. Jones, Florence Love, Gladys Lambert, Josephine Miller, Zelda Weaver, Sophia Koot, Hope Weaver, Kaisy Miller, Evelyn Miller,
Mary Pipnick, Edna Ott, Mary Rotski, Dorothy Adams, Parm Bruno, and Clara Ott.